Ceremony inclusions
Have a read through the options below and let me know which ones appeal - I encourage you to choose at least one! If none of these float your boat, let's chat about other ways to jazz up your ceremony.
Ring Warming
My favourite part of the ceremony. We pass the rings among your guests for them to hug them close and infuse them with their best wishes for your married life. By the time you exchange them, your rings will already be warm with the love and best vibes of your family and friends! <3
Call 'em out!
Is one of your guests responsible for setting you up? Or did they just not get the vibe and hung around as an uncomfy third wheel for waaaaay too long?
If one of your guests played a significant role in your story - let's call them out! This can be in the form of a public pat on the back, or a bit of mild ribbing. Up to you! Let me know who they are and I'll do the rest.
Witness Raffle
Did you know? Your witnesses can be any of your guests, as long as they're both over the age of 18 and understand English. Why not keep everyone on their toes and draw the names of your witnesses during the ceremony? You can rig it and just give me the names of the people you really want, or you can throw caution to the wind and give me everyone's names!
Guest Vows
You've invited all your mates to the biggest day of your life to date - why don't we make sure they're all involved and get them make some vows too?!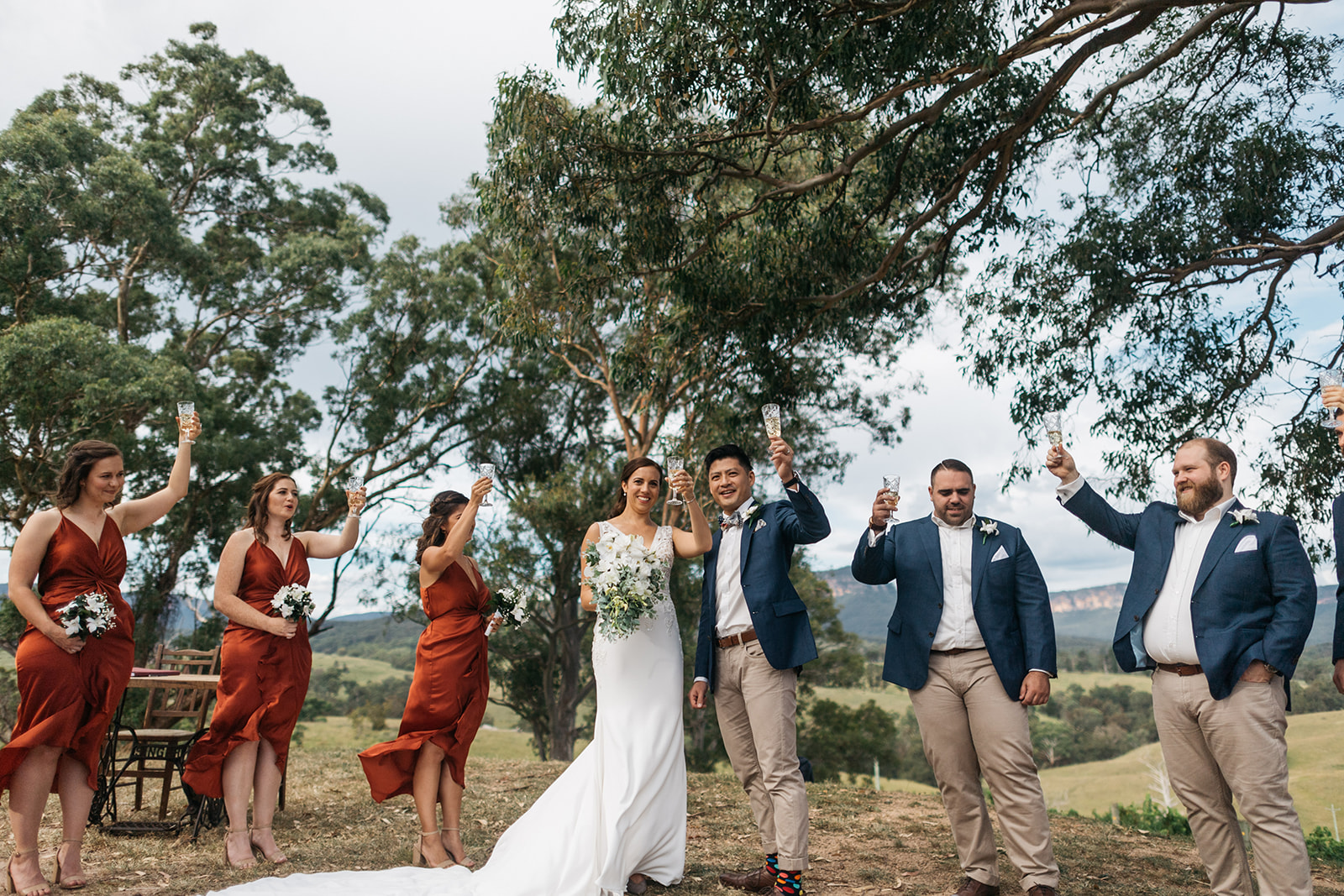 Cheers to you!
Let's be honest - it's hard to know how to honour all of your important guests, and ensure the reception doesn't drag on with 25 speeches. Why not ask one of your eloquent mates or the brother who didn't get the MC gig to make the first toast to you, the happy couple, during the ceremony?!
There are a few logistical things to work through with this one - but it's great fun and means everyone has a drink sooner!
Parent's Blessing
This is where we take a moment in the ceremony to acknowledge the tremendous impact your parents have had on your lives, and to thank them for their love and support.
Important Rituals
Many wedding rituals get a bad wrap for being, well … lame. Let's make 'em cool hey?
Read it son!
A great way to include someone in your ceremony - but they don't have to read something lame and soppy. Get them to read your fave song lyrics maybe? Whatever you want - I'm keen.